Young Wild & Free - Performances HF ZUB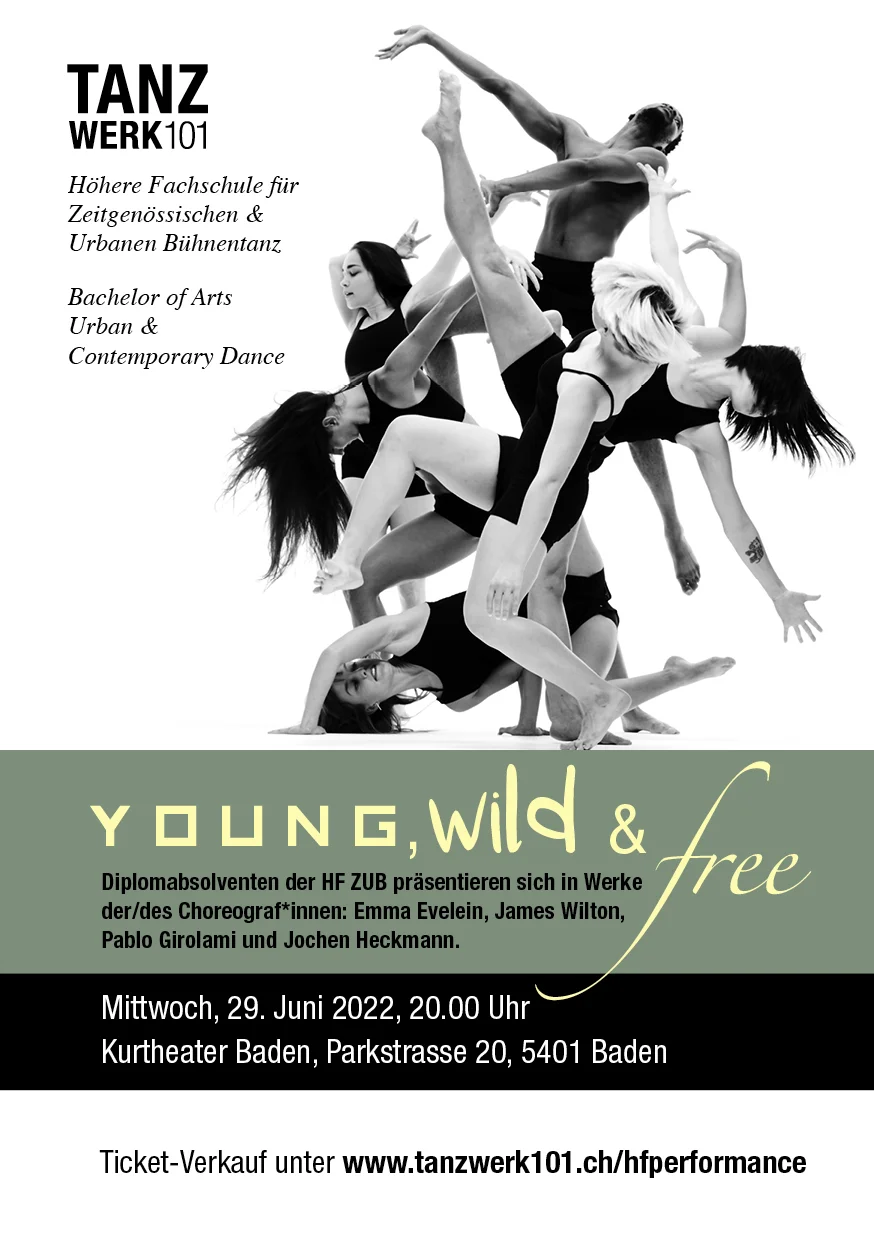 This year's diploma class 2019-22 of the Höheren Fachschule für Zeitgenössischen und Urbanen Bühnentanz presents itself at the end of the study program in various choreographies. The works are tailored to the students as well as partly developed together with them.
Students:
Büchi Milena, de Reynier Zoé, Frey Andrina, Heller Sofie, Kälin Corinne, Korner Lea, Lüthard Louis, Meyer Sophie, Monnin Mikhaïl, Perino Aline, Pfüller Nina, Ponti Rosine, Steiner Yoninah, Wanner Chloé.
This year they present works by the following choreographers:
Emma Evelein, James Wilton, Pablo Girolami und Jochen Heckmann.
Principal:              Frank Rutishauser
Artistic Director:   Jochen Heckmann
Prices
CHF 25.00
CHF 20.00 (with ID for students, Seniors with OASI ID, Dance professionals)
CHF 15.00 (Children under 12 years)
A link for the ticket sale starting on May 16th, 2022 will be posted here. See you at the performance on June 29th, 2022!